Information
Details

Category: General news
Hits: 2268
Tri-Lakes Tribune
Copy of Local Headlines
Feed not found.

Colorado Springs Gazette

 

Denver Post

  

Google National and International

  
Details

Category: General news
Hits: 1834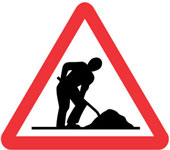 Dear RRRHOA Members,
On Tuesday the 17th of June 2009, John Novotny and I met with Jim White and John Clack to discuss the conditions of road maintenance, storm water drainage, chip and seal projects, and full road paving throughout the Ranch. While several things were identified as needing some level of maintenance and repair, the future of paving projects and chip and seal projects look bleak. They spoke about a co-op of neighborhood paving projects that you can read about below in the email sent to me following our meeting.
Craig Ketels
RRRHOA President
Details

Category: General news
Hits: 13035

Notifications by e-mail are now sent only to those who are registered through this web site. The HOA no longer maintains a separate e-mail database. It is the recipient's responsibility to keep a valid e-mail address registered through the site as we receive no notification of invalid e-mail addresses. You can log in and change your user name, password or e-mail address at any time.
Details

Category: General news
Hits: 1851
Break-ins occurred on the Ranch as recently as March 2009. Please always be aware of suspicious activity and notify the HOA through this website so word can be distributed to those who have registered for e-mail alerts.Attention RRR homeowners and neighboring communities!!! 
Please also note these non-emergency numbers for local law enforcement in the event of suspicious activity:
Monument Police 481-3253
Palmer Lake Police 481-2934
El Paso County Sheriff 520-7100
Details

Category: General news
Hits: 2381
 

Register to receive periodic updates:

Use the website registration process to make sure you receive updates when notifications are sent to Ranch property owners (water issues, crime reports, etc.).

No separate email list is maintained outside of the RRRHOA.ORG website.