Information
Details

Category: General news
Hits: 3781
Have information to share with homeowners or the HOA board of directors? Click the "call me" icon in this article or to the right, insert a name and telephone number and click "connect." This free service will automatically call you  so you can leave a message. The message is then forwarded as an audio recording. Be certain to include your name and contact information (where appropriate) as your phone number is not documented by this service. Provided the message is clearly spoken, the text of your spoken message is also transcribed and inserted into the email sent to the HOA. We hope you find this to be a useful tool for communicating with HOA volunteers.
Details

Category: General news
Hits: 2073
We wanted to let you know that a bear entered our home on Sunday May 30, fortunately causing only minimal damage to the house. A bear trap was set, but the bear was not contained. The Dept of Wildlife has requested that all people in the area notify them if they encounter a bear in the future--even so much as letting them know that they've just observed him in the area. According to Matt Yamashita, District Wildlife Manager, they will use the information received to track the bear activity and use it in any future decision making in bear/human contact. One can contact Matt through the wildlife state patrol number--719-544-2424. Could you please let our neighbors know this information? Thanks so much!
Details

Category: General news
Hits: 2389
Click article title or "read more"
Mountain Lion Activity Caught on Video Near Elephant Rock, March 2010
http://www.youtube.com/watch?v=s8tIfAciyW4
Details

Category: General news
Hits: 1660
Gold Hill Members Neighborhood Watch
I have been getting several reports of a scam going on in the skyway area but could move through Gold Hill. We have reports of several young people, college aged boys and girls, selling magazine subscriptions in this area. The scam varies from the "student" needing intern money for overseas schooling to selling magazines to injured troops overseas.
We have limited information at this time to follow-up on other than a possible connection with a tan colored van with Arizona License plates.
If you have been victimized by this scam and given a check to these people please cancel your check and call your bank to close your account. They won't be interested in the $25.00 check for a magazine subscription. What they are interested in is the routing number on your check that they will use to print their own checks with to empty your accounts.
Please share this information with your neighbors and groups
Thanks,
Officer Bob Harris
Colorado Springs Police Department
Gold Hill Division - Crime Prevention
955 W. Moreno Ave
Colorado Springs, CO 80905
Details

Category: General news
Hits: 1570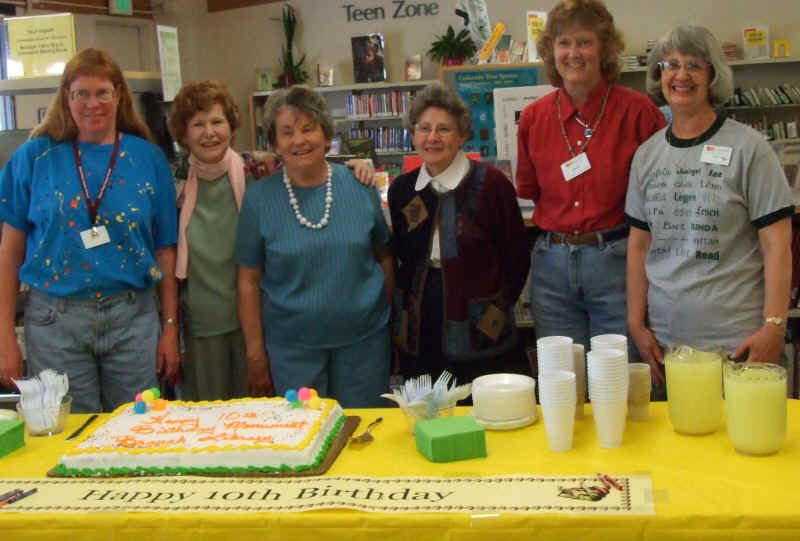 Summer is already in full swing at the library, with patrons of all ages participating in special activities and programs.

At the Monument branch, over 1,750 children